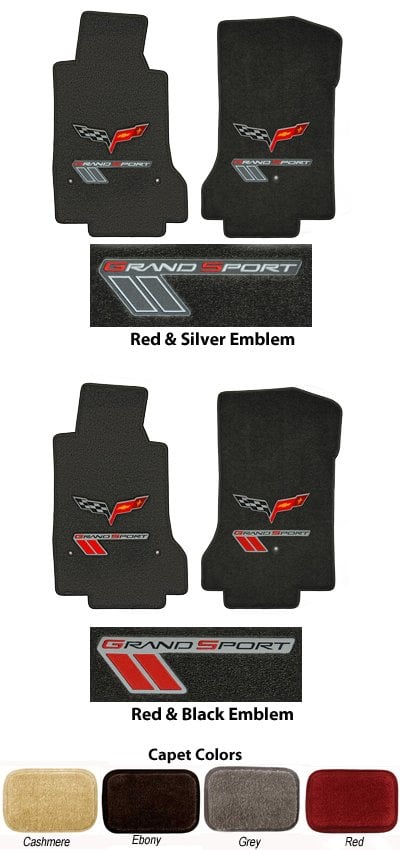 C6 Grand Sport Double Emblem Floor Mats
Designed to fit the C6 Grand Sport Corvette, these Lloyd Mats offer superior protection while displaying your Corvette emblem. The Grand Sport and the C6 emblem come embroidered on the densely packed DuPont nylon floor mat. Includes both the driver and passenger side mats.
Lloyd Mats are custom made for you at the time the order is placed. As such, they are non returnable. Please make sure your order is correct before submitting.
If you have a 2013 model year Corvette, please
click here
for instructions to determine if it is an early 2013 year model or a late 2013 year model.