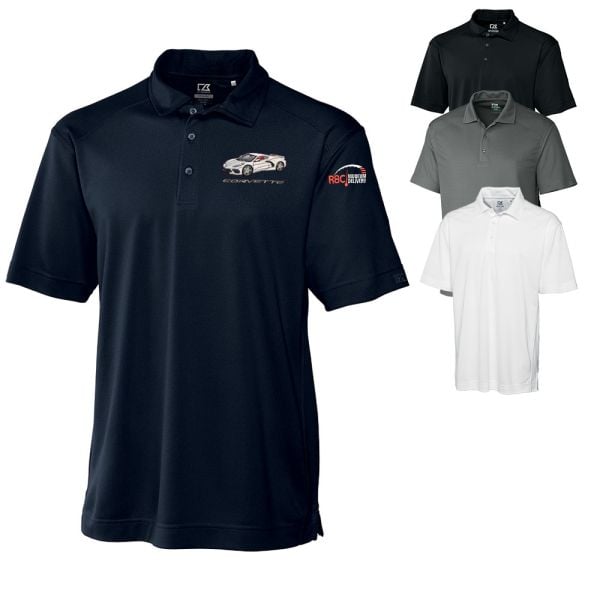 Men's R8C Delivery Genre Polo
Available exclusively to NCM Delivery participants! Jacquard texture, moisture wicking fabric with UV protection of 45+, 3-button placket and open sleeves. 100% polyester. Customized for your Delivery, the NCM Delivery Logo is embroidered on the left sleeve, your choice of either your Car or your Corvette Emblem will be embroidered on the left chest, the wording under the Car/Emblem will be Corvette by default or you may choose something different.
To have your NCM Delivery Merchandise to wear in time for your delivery, call and order 6-8 weeks in advance of your delivery date. Please allow 4-8 weeks for delivery.