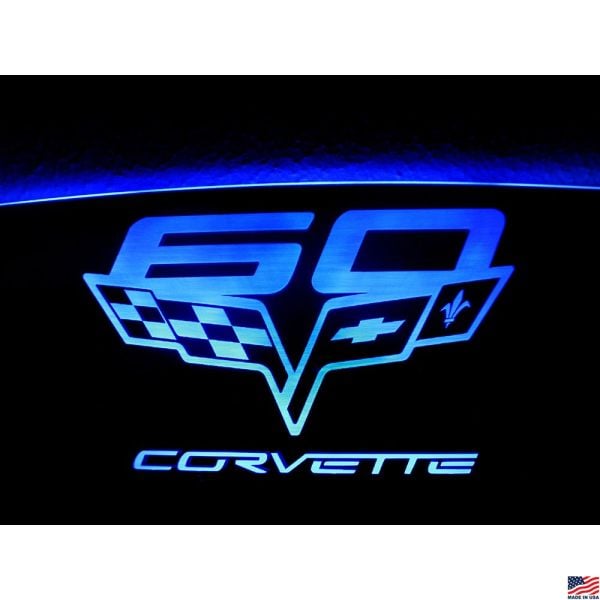 60th Anniversary Corvette Illuminated WINDRESTRICTOR®
In stock
Engraving Option:
Option 4
The 60th Anniversary Corvette WINDRESTRICTOR® wind deflector is in a class of its own! The Windrestrictor can remain in place and looks great with the top up or down. It does not interfere with the top movement, which means there is no need to remove it at all. The very strong and rigid mounting system comes with powder-coated stainless-steel brackets that do not require drilling or permanent modification. The 3D glass design enables full-seat travel. Features real laser-engraved Corvette graphics and an elegant illumination system.
Benefits include:
Significantly reduces rear wind turbulence inside your roadster
Maintains cabin temperature while driving with the top down
Enjoy conversation without raising your voices
Better sound clarity from stereo with reduced wind turbulence
Personalizes and sets your Corvette apart from the rest
Additional rear light for added safety on the road
Passengers can talk more clearly on cell phones
 A complete installation guide and step-by-step video will come with your order. The WINDRESTRICTOR® wind deflector hooks up to come on with headlights or taillights. WINDRESTRICTOR® wind deflector hooks up to come on with headlights or taillights. To view an installation overview, click here.
Add on Accessories Available:
Extreme Lighting Kit (ELK) - $129.00
The ELK is a brand-new upgraded option for the WINDRESTRICTOR® wind deflector It allows the driver to utilize a remote control to choose between multiple colors of illumination for the product at any given time. There are several static, single-color options as well as a few different "fading" options and cool effects all from the push of a button. This is the perfect option for car shows! Also, perhaps the best feature of this package is the remote on/off switch where you can turn on or off the unit at any time with the press of a button. 
Special shipping charge of $35.00 in the contiguous United States. Please allow 3-4 weeks for delivery. Second Day or Next Day shipping is not available for this item.

Please note for returns the manufacturer requires the item to be in resale able condition. A 10% restock fee will be deducted from the total amount credited to your account. Please contact us for further details before returning this item at: StoreCustomerCare@corvettemuseum.org.