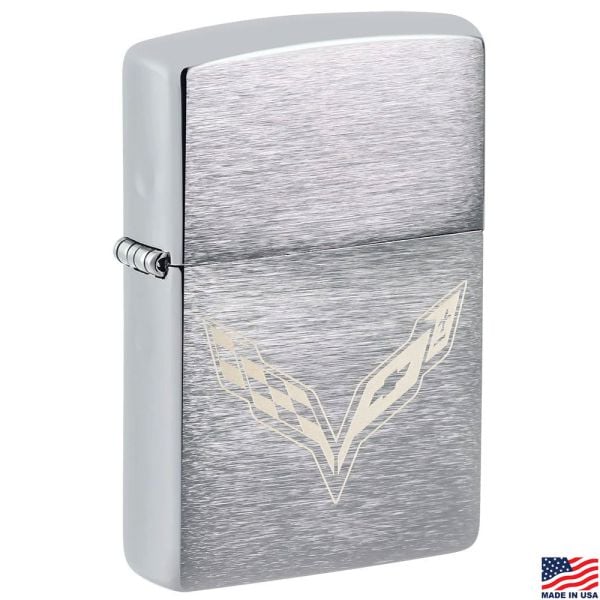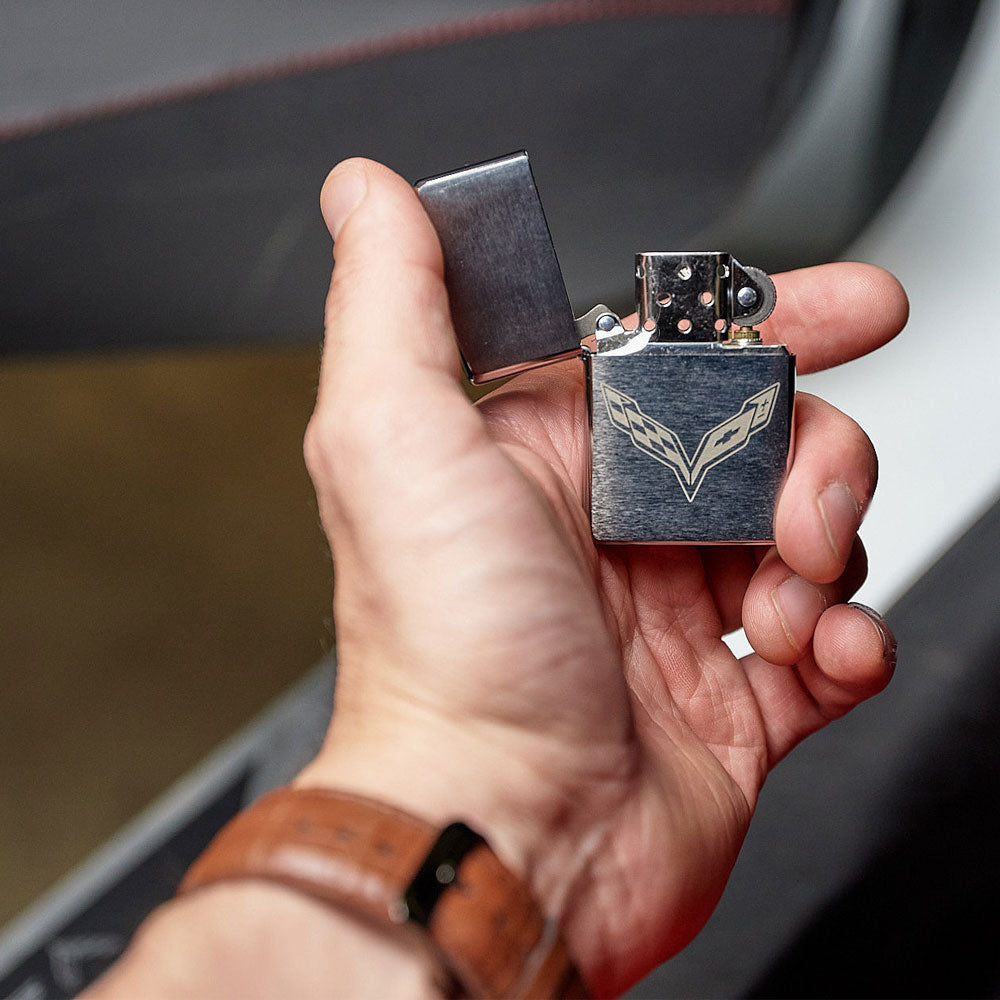 C7 Corvette Brushed Chrome Lighter
Perhaps just one other American icon was designed to withstand the wind as well as a Zippo lighter: the Chevrolet® Corvette. The unmistakable Corvette® logo is laser-engraved onto this Brushed Chrome lighter and is perfect for Zippo and Corvette collectors alike. Comes packaged in a gift box. For optimal performance, fill with Zippo lighter fuel (not included).
\
\
Genuine Zippo windproof lighter with distinctive Zippo "click".
\
All metal construction; windproof design works virtually anywhere.
\
Refillable for a lifetime of use; for optimum performance, we recommend genuine Zippo fuel, flints, and wicks.
\
Made in USA; Lifetime guarantee that "it works or we fix it free™".
\
Fuel: Zippo lighter fuel (not included).
\
Lighter Specs:
\
\
Height: 2.25″
\
Width: 0.5″
\
Depth: 1.5″
\
Weight: 2.0 oz.