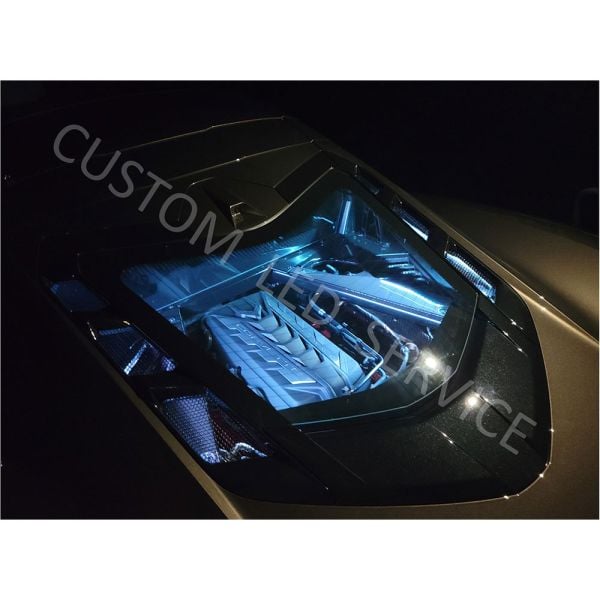 C8 Corvette RGB Engine Bay LED Kit
To view installation instructions,
click here
. 
Designed for the engine bay of the C8 Corvette Coupe. This kit is powered by a rechargeable 12-volt lithium-ion battery pack and can run continuously for 6-7 hrs. This Bluetooth kit is controlled using your smartphone and has many features including a timer, custom colors and programs. The kit components are all black including the led strips, so it blends in with your car. You can operate this kit without your car running or as you travel down the road. Kit comes complete with 2 X 24" waterproof LED strips, controller, lithium-ion battery pack and recharging unit. Instructions are also provided.
Please allow 1-2 weeks for delivery. Expedited Shipping (1-day, 2-day, 3-day) is not available for this item.

Please note: for returns the manufacturer requires the item to be in resale able condition and requires an RA# prior to return. Please contact us for further details before returning this item at: CustomerCare@corvettestore.com