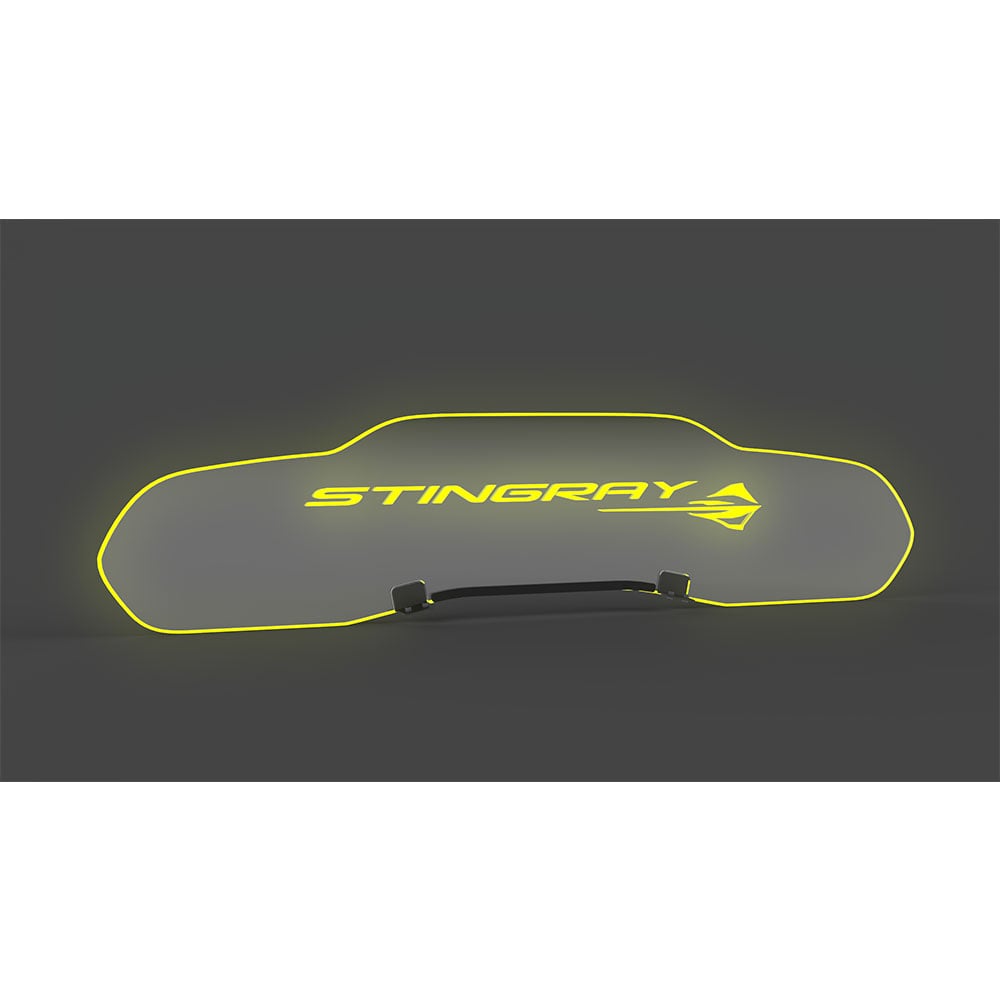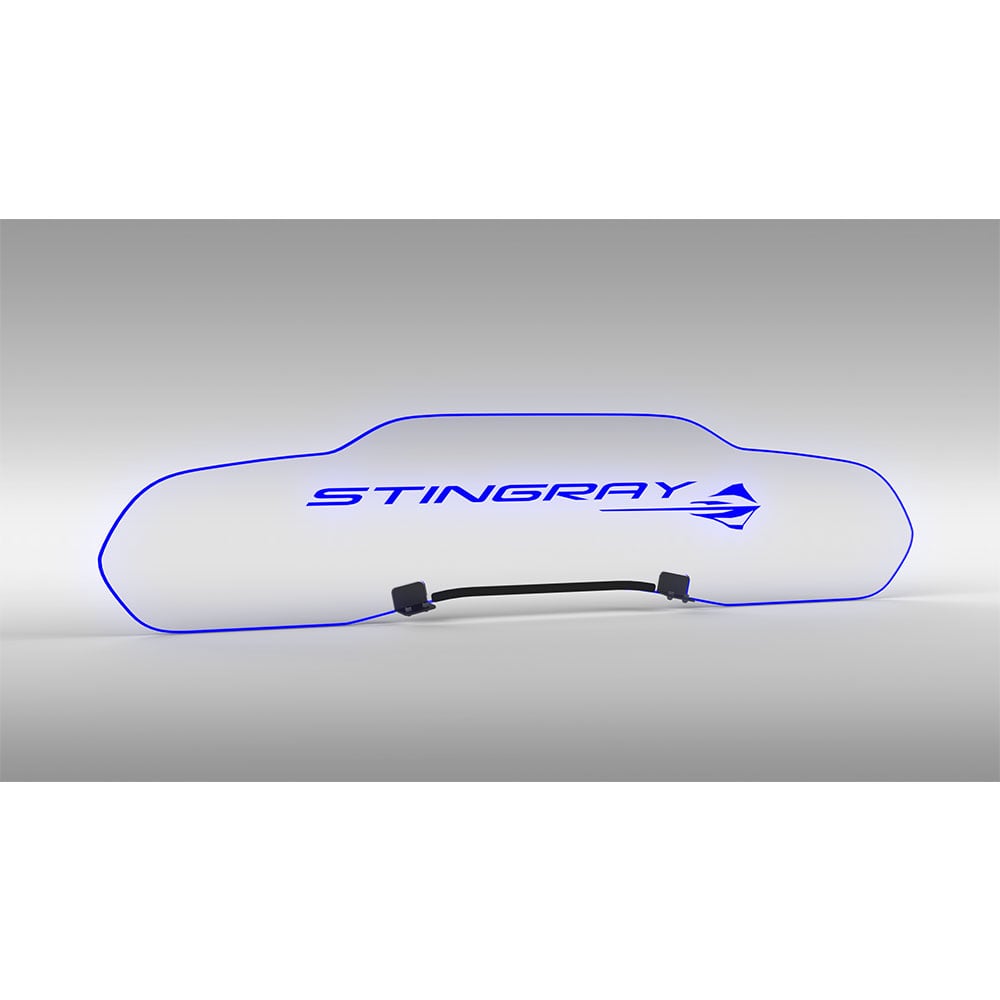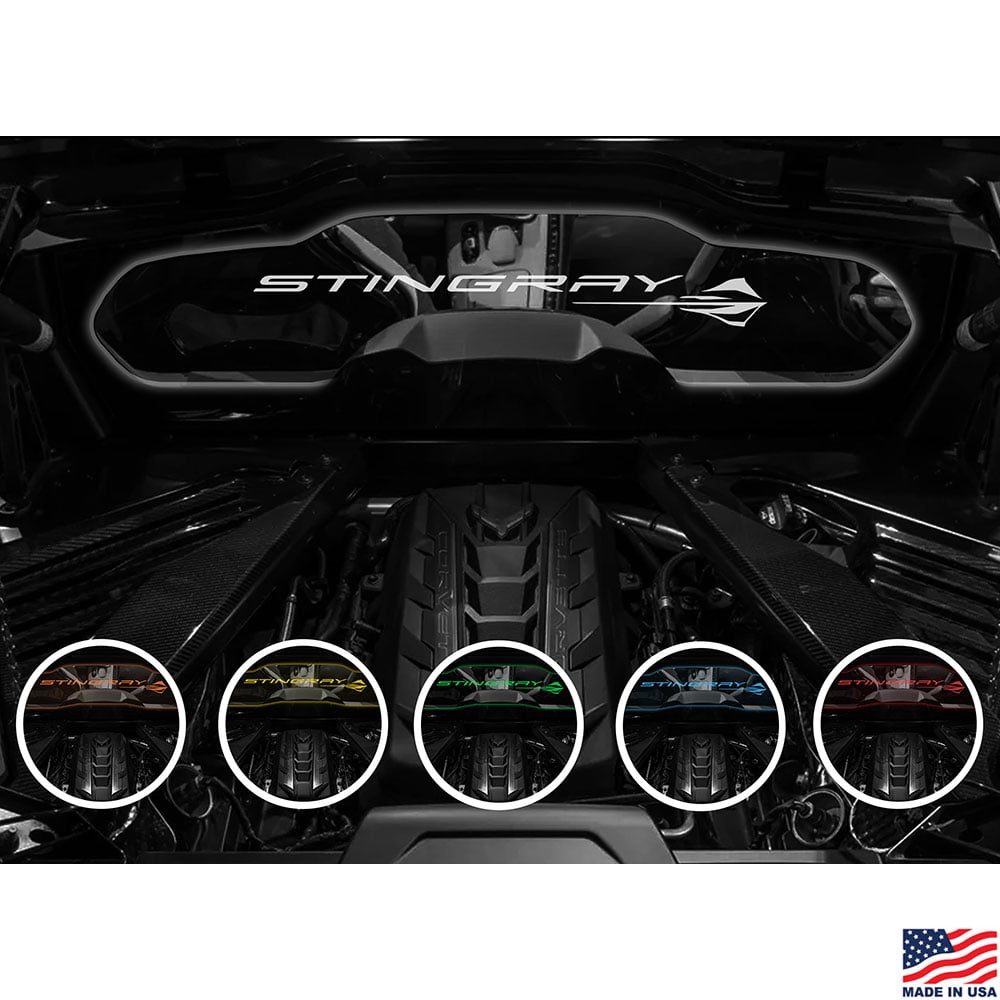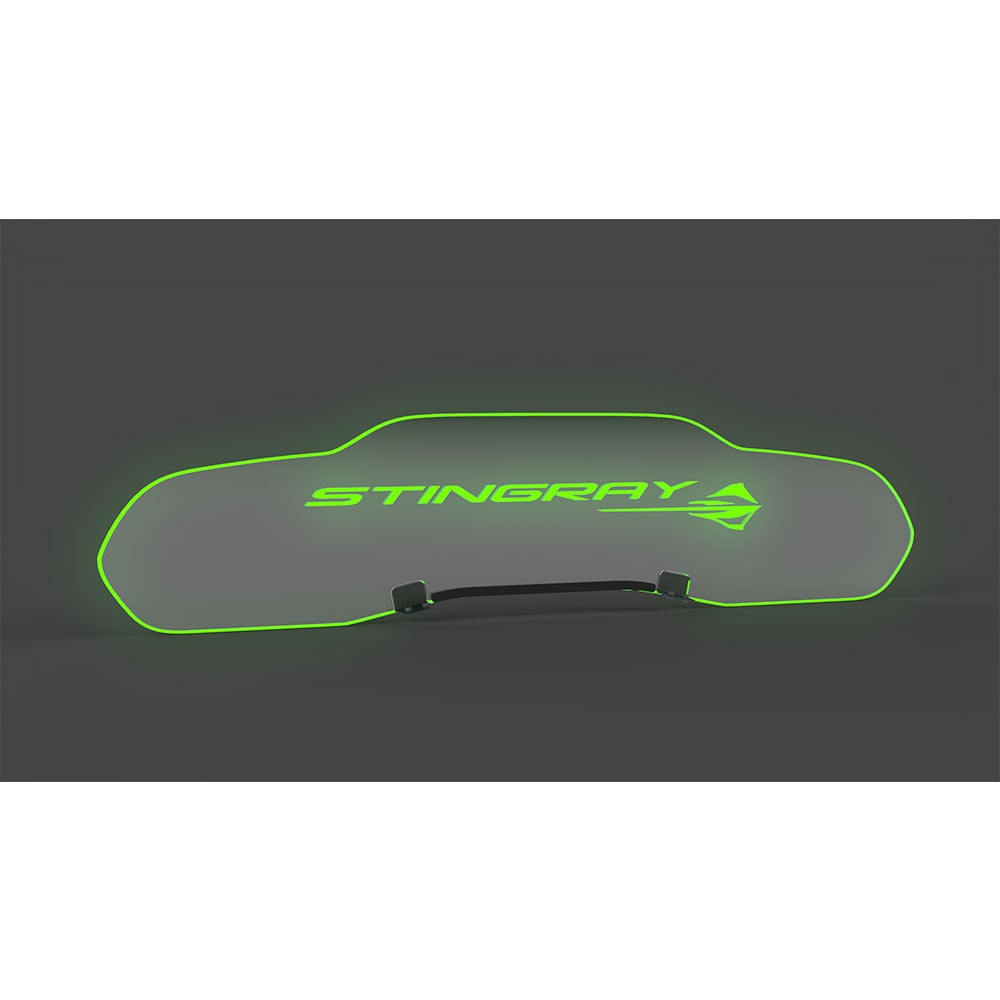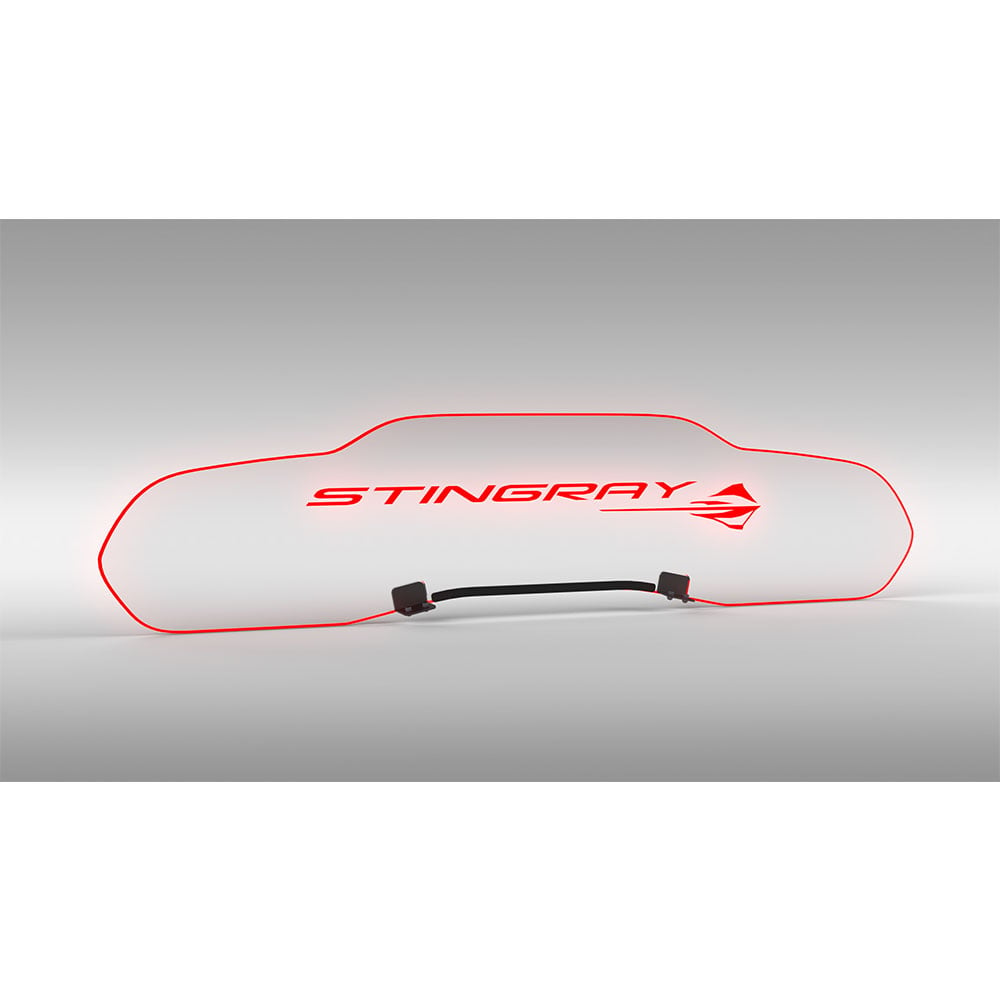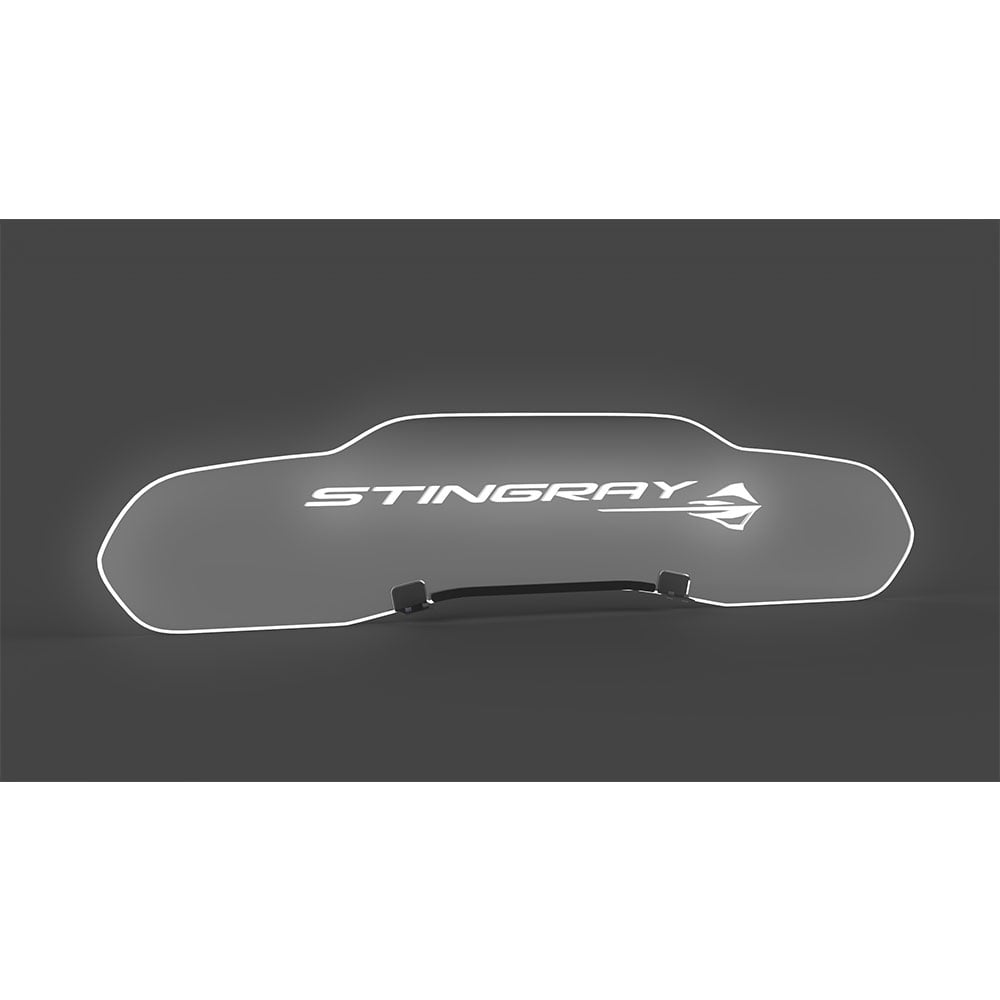 C8 Stingray Illuminated Windrestrictor
For the C8 Corvette Coupe Only.
Enhance your driving experience and provide some ambient lighting for your engine bay! Choose your color or get the Extreme Lighting Kit (ELK) - Add $79.00. The ELK allows the driver to utilize a remote control to choose between multiple colors of illumination. 30x stronger than glass. PMMA construction ensures the product won't fade, yellow, peel or crack. This is a glass overlay perfectly trimmed to the interior glass, it does not replace your rear window. Power comes from a simple 12v plug and there's no splicing of wires. Wire and mounting brackets are totally hidden after installation. Easy installation! Patented, no-drill bracket system allows for a drill-free, no hassle installation with no permanent modification to your vehicle. Installation is about 20-30 minutes. Step-by-step instructions are included and a professional is not required! Comes with a full lifetime warranty and is made in the USA.
Please allow 2-3 weeks for delivery. Special shipping charge of $29.00 in the contiguous United States. Second Day or Next Day shipping is not available for this item.
Please note: for returns the manufacturer requires the item to be in resale able condition. A 10% restock fee will be deducted from the total amount credited to your account. Please contact us for further details before returning this item at: StoreCustomerCare@corvettemuseum.org.