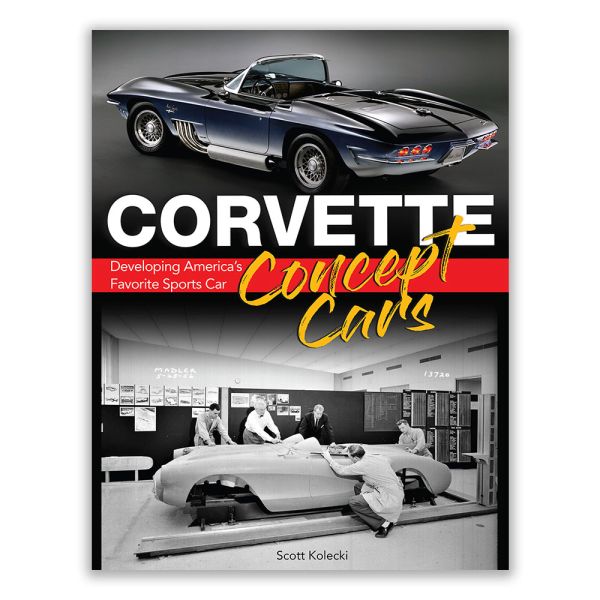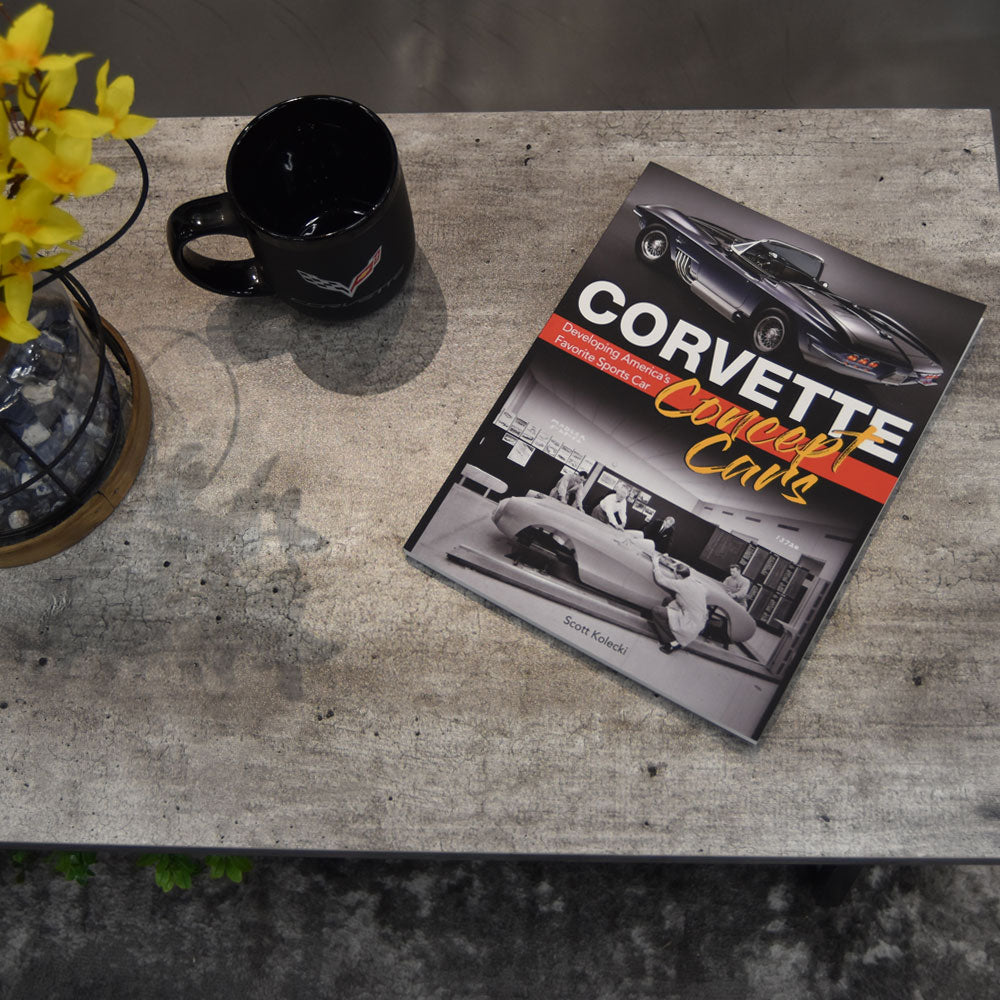 "Corvette Concept Cars" by Scott Kolecki
For more than a half century, the Corvette has been celebrated as "America's sports car" by owners and enthusiasts. Since the first model rolled off the assembly line on June 29, 1953, it has been transformed time and again from a well-intentioned-but-underpowered boulevard cruiser into one of the most iconic sports cars of all time!
\
\
How did Harley Earl's original vision for a two-seat sports car progress through eight distinct generations to become the car that we know and love today? Who were the visionaries responsible for advancing its form and function over the last 70 years? Also, why has the Corvette continued to find commercial success in an ever-changing marketplace when so many other automobiles have come and gone since its creation?
\
\
"Corvette Concept Cars: Developing America's Favorite Sports Car" answers these questions by delving into the origins of the Chevrolet Corvette and of the countless designers, engineers, drivers, and dreamers responsible for its creation. It explores the personal histories of Corvette's greatest visionaries (Harley Earl, Zora Arkus-Duntov, and Bill Mitchell) and tells how each of their fates were indelibly intertwined with the rich (and sometimes volatile) history of Chevrolet's flagship sports car.
\
\
This book is an exploration of the Corvette concept cars from the earliest turnstile dream cars and purpose-built racers to the many unique mid-engined concept and research vehicles that preceded the creation of the current production model: the eighth-generation mid-engine Stingray.
\
\
Painstakingly researched and written by Corvette historian Scott Kolecki and packed with more than 400 incredible photographs, Corvette Concept Cars: Developing America's Favorite Sports Car is the quintessential history of the evolution of the Chevrolet Corvette!
\
\
Paperback; 176 pages. 248 color & 179 b/w photos.