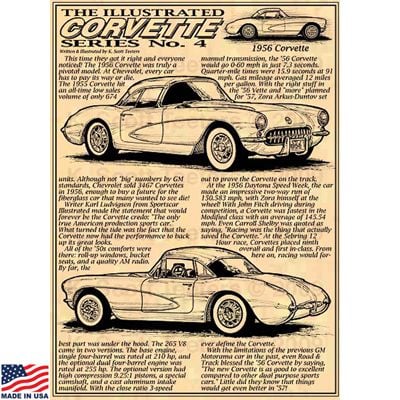 Illustrated Corvette Series Print No.4: 1956
Scott Teeters has been telling the Corvette Story for the last ten years in his monthly column feature for Vette Magazine entitled, "The Illustrated Corvette Series". This column has covered every production Corvette from 1953 to 2005, plus all of the important concept Corvettes, prototypes, showcars and a few race cars. Each column is now being offered as an 11" x 17" print made on tan parchment paper and each print is signed and numbered by the artist. Print No.4 features the 1956 Corvette. Please allow 1-2 weeks for delivery.
This item is not available for 2nd Day or Overnight delivery. This item ships via USPS Priority for a $7.95 shipping and handling charge.