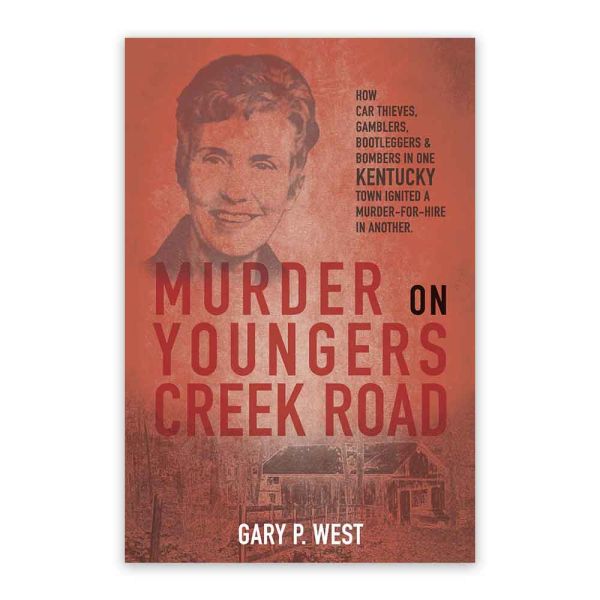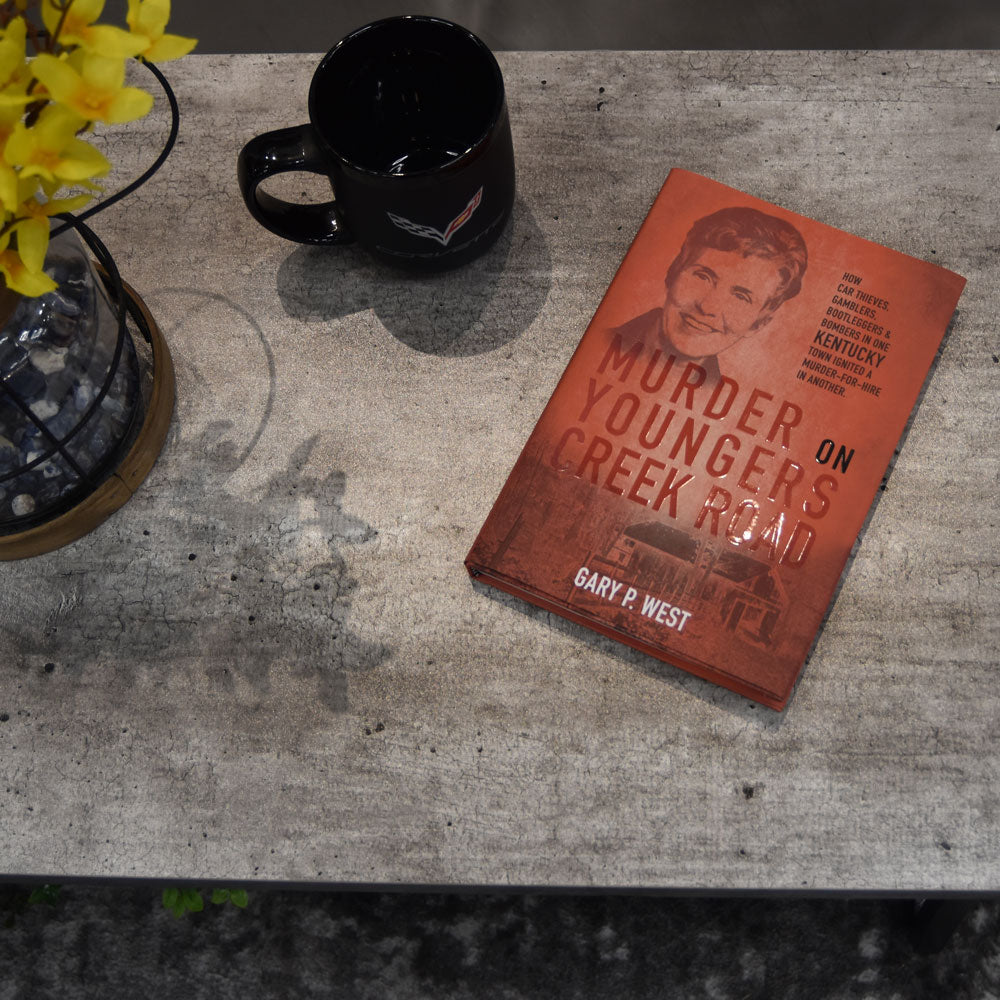 Murder on Youngers Creek Road by Gary P. West
"Murder on Youngers Creek Road: How Car Thieves, Gamblers, Bootleggers & Bombers in One Kentucky Town Ignited a Murder-For-Hire in Another" by Gary P. West. On January 13, 1975, the enterprising community of Elizabethtown, Kentucky (a few miles from Fort Knox and the gold vault) was rocked with the news that one of their own, Peggy Rhodes—beloved housewife, mother, and grandmother—was killed when a bomb exploded in the family barn. \ An hour south along I-65 lies Bowling Green, a city known for small town values, a burgeoning industrial complex, the expanding Western Kentucky University campus, and as "Home of the Corvette". However, the city was also just one generation removed from earning the nickname "Little Chicago," a regional hotbed for car thefts, bootlegging, gambling, prostitution—and worse still—bombings and horrific murders. \ Murder on Youngers Creek Road is the true story of a murder-for-hire gone wrong that involves a well-known automobile dealer, two hit men hired to kill him, and a pair of high-profile business partners. The product of more than two years of research and interviews and writing, this book details one of the most complex murders of the decade and how it brought together two Kentucky towns in an unflattering way. \ It is a "tale of two cities" mired in the muck of greed, violence and murder, and of local efforts to bring the guilty parties to justice. In the end, both the innocent and the guilty would lose their lives. \ In the beginning investigators were baffled. Why would anyone want to kill a 57-year-old woman, who by all appearances did her part in community activities, loved her family and enjoyed her time playing bridge with friends? \ \ Two weeks into the New Year of 1975, a horrific explosion ripped through the body of Peggy Rhodes and her pet horse, Tony. Who could possibly have wanted her dead? \ \ On a cold dark January night, a sudden blast interrupted the stillness of freshly fallen snow and with it, the lives of several Kentucky families were changed forever.… \
\ Hardcover; 208 pages.