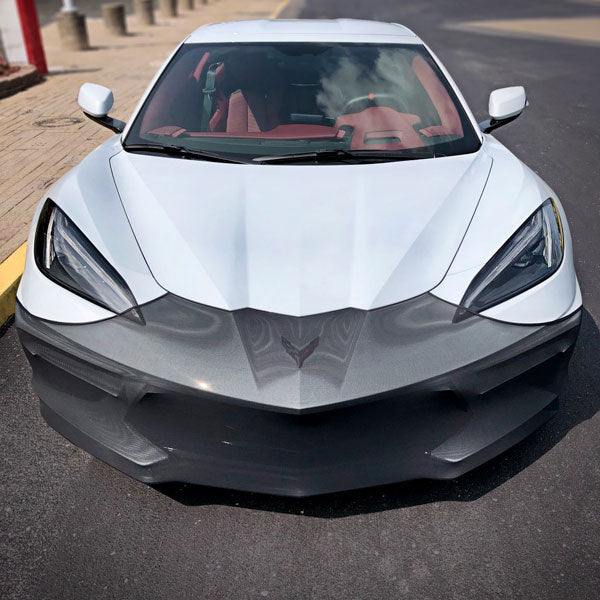 Novistretch C8 Corvette Front Bumper Mask
Designed to provide quality paint protection for your Corvette while helping keep your grills & heat-exchangers debris-free NoviStretch® covers are:
Tight Fitting
Protective
Compact Size & Washable
Easy To Install & Remove
The NoviStretch Front Bumper Mask for the C8 Mid-Engine Corvette is now available. Please note this will fit all three trim levels of the 2023 Z06 (1LZ, 2LZ, and the 3LZ). However, the mask will not fit any C8 Z06 that is equipped with the Z07 Performance Package regardless of trim level and body style. That is the only C8 exception.