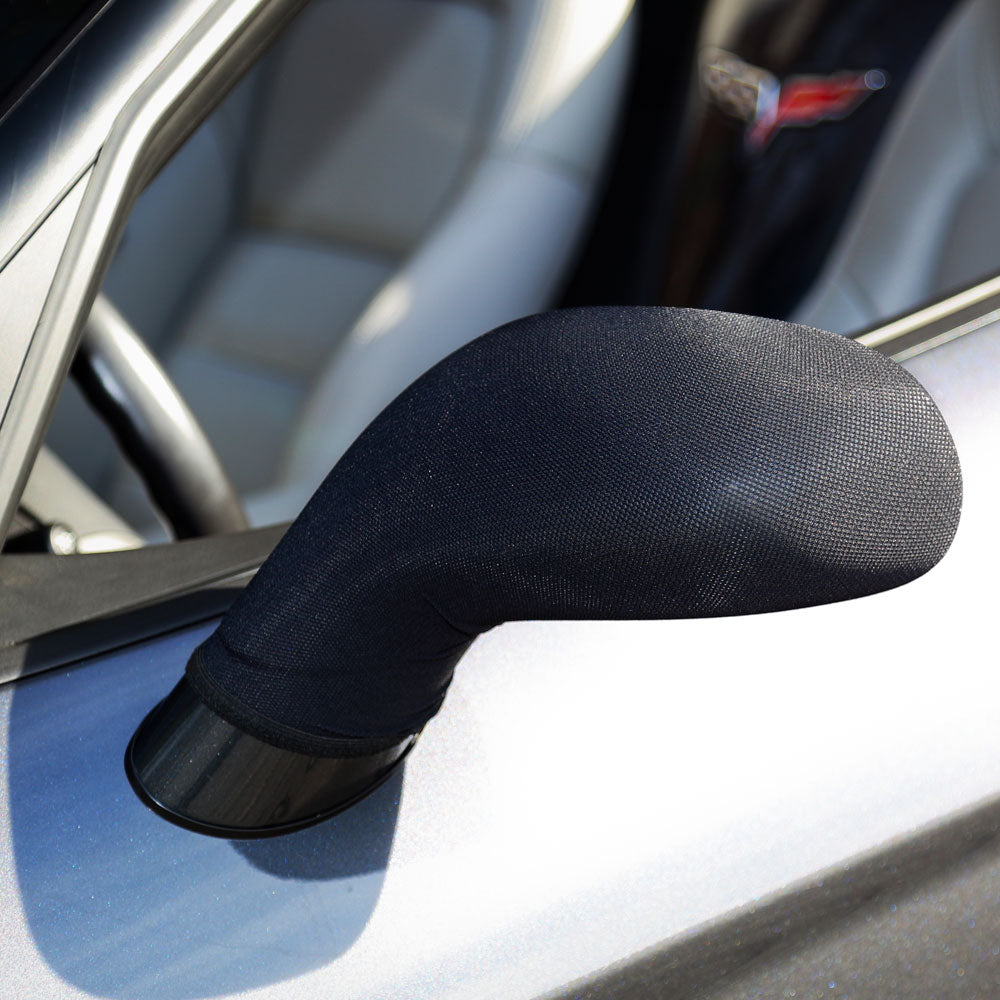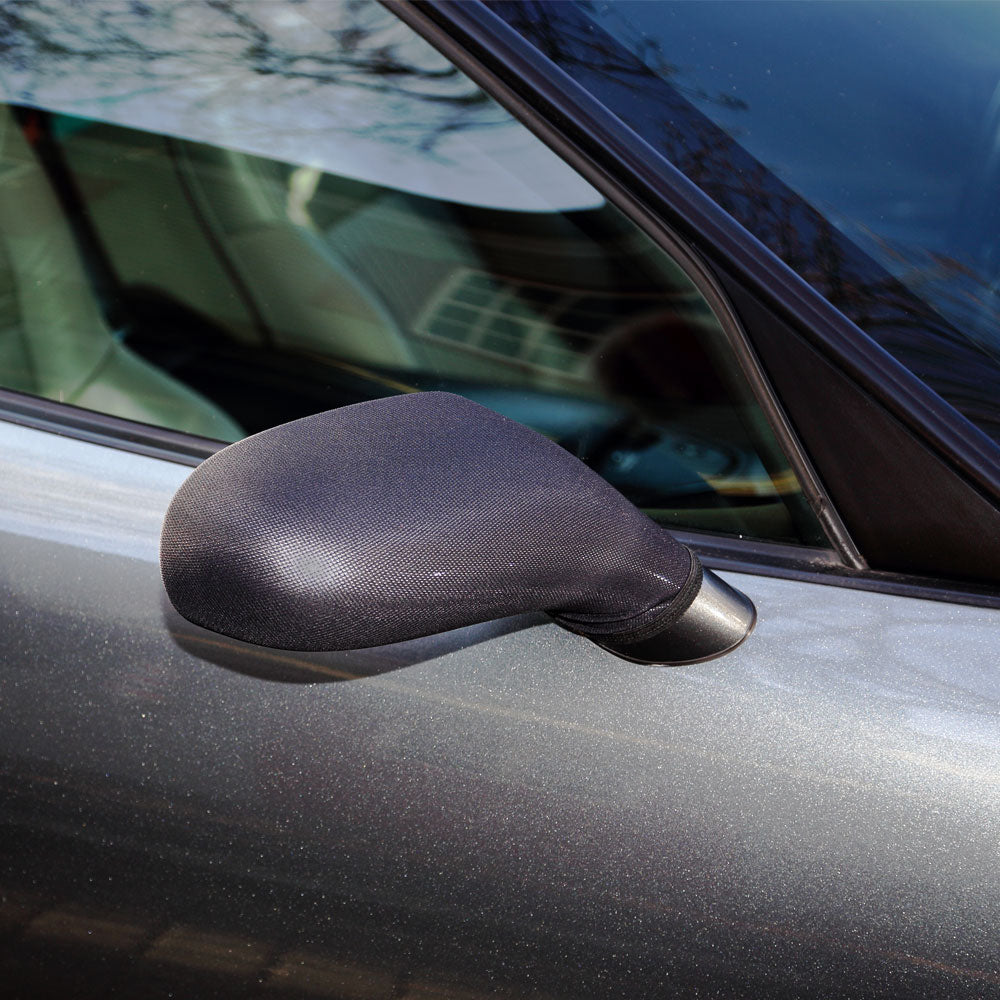 Novistretch Corvette Mirror Covers
Patent Pending Novi5tretch™ PerformanceProtective Covers are designed to providequality paint protection with incredibleease of use. Protective
Durable, quality material protects the painted surface from common daily wear, while breathable synthetic mesh allows for the greatest surface coverage without creating operating temperature issues. Easy Installation and Removal
"Snap & Strap" Fastening systems allow for quick and easy installation and removal of the mask or cover with no cutting, drilling or permanent alteration to the vehicle required. Tight Fit
Stretchable fabric allows for a tight, secure,contoured fit around front bumper or side-mirrorwithout damaging clear-coat paint finish byrubbing or chaffing. Compact and Washable
Stretchable, synthetic, mesh fabric and uniquedesign allow for easy cleaning, quick drying andcompact storage when not in use. Made in the USA of US and imported parts (utilizing stretch-fabrictechnology and innovative fastening systems).Pair. Does not fit a C8 Corvette.